Why is maintenance important?
The two critical factors that contribute to the growth of any business are productivity and efficiency. To achieve this, both physical and non-physical operations at your commercial premises need to work perfectly. The same applies to all your equipment and appliances, including your HVAC system. 
A well-maintained, optimally working heating and cooling system not only helps in making your environment comfortable and productive, but also helps in lowering your energy bills. At Technicom, we collaborate with homeowners, business managers, and commercial property owners to provide high-quality, routine preventive maintenance services in the DMV.
Whether you opt for our basic, essential, or advanced plan, we will help you minimize the risks of system breakdown, expensive repairs, and various costs which you may incur on capital investments. Our preventive maintenance services ensure that your system keeps on working at its peak efficiency even during extreme weather conditions.
Choose Technicom for Your Next Maintenance!
Here at Technicom, our plans are crafted to ensure your system will operate at its best, all the time. With our plan, all of your HVAC needs are met from general routine maintenance, assessments, and even repair! You'll be notified of any important information, and be quoted for each necessary repair or replacement before we begin work.
If you overlook the regular upkeep of your heating and cooling unit, it is likely to break down and deteriorate at a faster than normal rate. It is a general rule of the thumb that you opt for preventive maintenance services twice a year, when the season changes. This removes any glitches in your system and allows maximum performance during winter and summer months.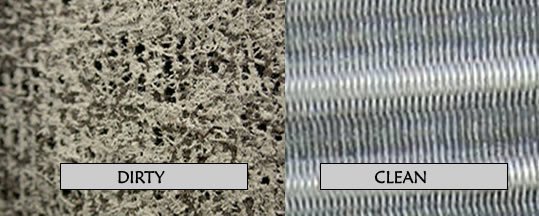 What Does a Technicom Maintenance Plan Include?
As we previously mentioned, proper HVAC maintenance is vital to the efficiency and longevity of heating and cooling systems. Most people don't call for routine maintenance because they forget or think it will be a difficult process. With routine, planned maintenance plans from Technicom, you can rest easy knowing your system is taken care of!
When you sign up for a Technicom maintenance plan, you'll receive:
1) Routine maintenance calls –So we can inspect your unit and advise you of any necessary repairs. This helps prevent breakdowns and maintain unit efficiency. No repairs are made without your approval. When you sign up for a maintenance plan, you receive priority emergency service. If you have an emergency, like a breakdown, our dispatched service technicians will respond to your call as a priority service call. We service our HVAC maintenance contract holders FIRST!
2) Discount on Repairs –10% discount on labor and parts.
3) Reduced Diagnostic – When you become a Technicom maintenance contract holder, you are entitled to a reduced diagnostic rate.
4) Accessory Coverage – Dehumidifiers, humidifiers, electronic air cleaners, filters, programmable thermostats, and many other accessories may be covered under the HVAC maintenance contract for an additional charge.