HVAC services for homes in loudoun, fairfax, and More!
A sudden breakdown of your HVAC system causes unwanted frustration and stress. Technicom is here to provide reliable services, 24 hours a day.
As an established mechanical contractor, we have been serving our clients in Northern Virginia with expert HVAC services for almost two decades. We have a team of professionals who remain at the industry forefront through advanced certifications and training.
Whether you want to maximize the energy-efficiency of your existing unit or interested in more advanced equipment, we've got you covered!
SALES, INSTALLATION, SERVICE, AND MAINTENANCE
Searching for a new HVAC system? Need repair service or routine filter changes? Once delegated, our knowledgeable and experienced team evaluates your needs to determine the type of energy-efficient equipment needed. We have the practical experience required for installation and service of all major brands, and provide you with hassle-free solutions that best fit your space and most importantly, your budget!
In addition, we offer monthly, quarterly, or bi-annual maintenance plans to routinely check your system for normal wear & tear and all other damages. To give you confidence in our services, we provide a 1-year workmanship warranty on labor, separate from the manufacturer's part/equipment warranty.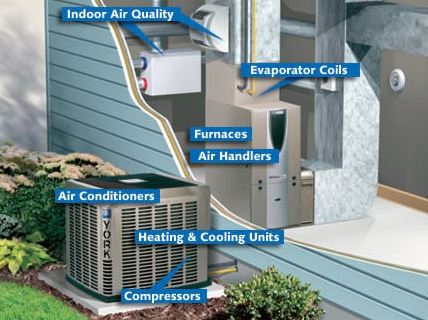 The indoor air quality of your home needs proper attention as it affects your health in addition to the comfort level. In the event of an overnight emergency, we uphold our promise to bring you peace-of-mind. Our specialists are always ready to bring your system to its normal working condition, in the quickest time possible. Give us a call at 703-433-9445 to request emergency services.
WE SERVICE ALL MAJOR BRANDS!