Northern Virginia HVAC Contractor
If you're like us, nothing is more important to you than the health and comfort of the people inside your home or place of business. As we all know, small mechanical issues can often lead to severe system complications, so even the smallest fixes can cause a significant upset if they are not properly handled and maintained.
Earning the title "HVAC Specialists" didn't come easy. We pride ourselves in going above and beyond for YOU, our customer. At Technicom, we offer a complete range of HVAC repair, maintenance, installation, and 24/7 emergency services tailored to each individual customer's needs. Don't settle for anything less than ideal. Give us a call today to arrange an on-site inspection and estimate.
Technicom offers you the greatest selection of hard-working, high-efficiency equipment, each designed to keep your premises perfectly warm. Today's technology assures longevity, outstanding warming performance, and ease of operation. We work with top manufacturers with a proven track record of dependability, and can meet any challenge of space and budget requirements. We offer free on-site estimates and carefully size your new system to match your exact needs.
Through the highest quality equipment and conscientious installation, our team will help you get the most out of your heating dollar. On top of it all, we back our services with a 1-year workmanship warranty on the installation of new HVAC systems. This represents our commitment and dedication to what we do.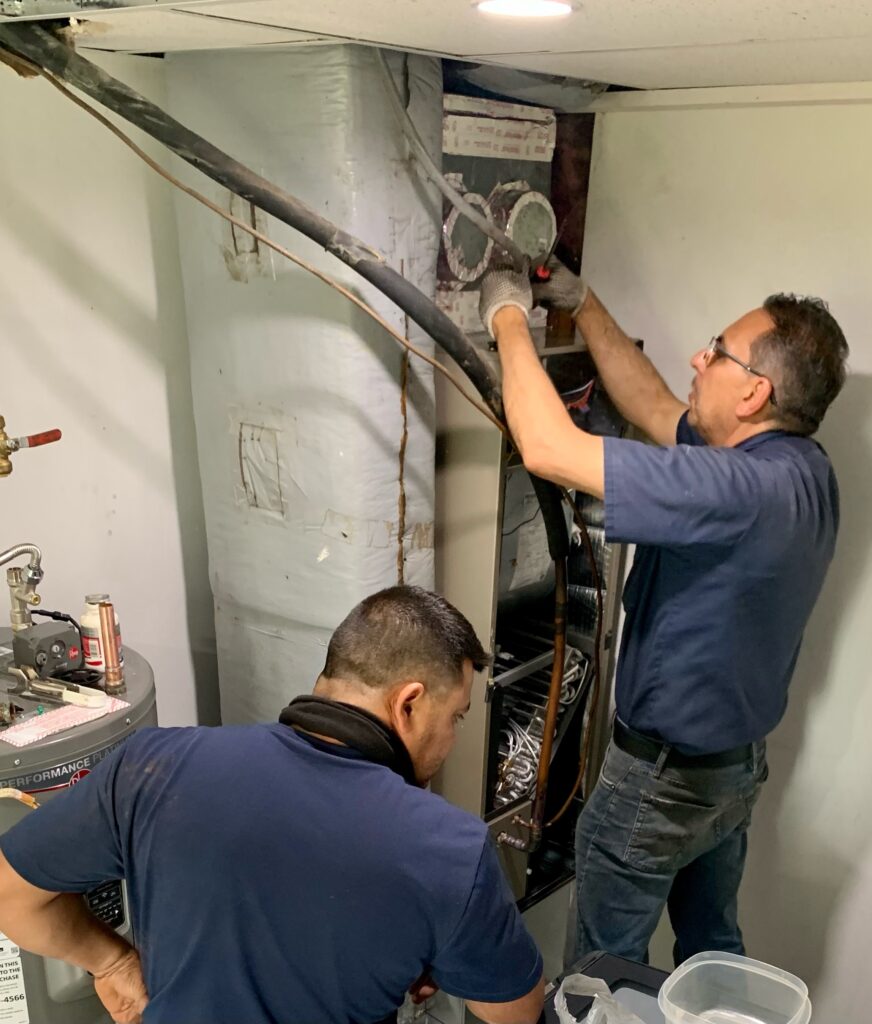 Air Conditioning Services
In the DMV, nothing beats walking into a cool, dry home on a hot and sticky afternoon. A properly working AC system is indispensable for a well-deserved, relaxing weekend with the family and a peaceful night's sleep. A system breakdown, on the other hand, is not only discomforting but it can take a lot of time to repair if you choose the wrong people.
When you call Technicom, our professional team is ready to provide you with solutions that work. We work with proven manufacturing brands that are leading the HVAC industry and recognize when a unit needs to be replaced vs. when it needs to be repaired. Being in control of your air means making the right choice on your HVAC equipment and Technicom will guide you from start to finish.